ESTER POLI
guitar
Born in Milan in 1972, she received her Diploma in guitar from the Conservatory in Milan "Giuseppe Verdi" under the guidance of Ruggero Chiesa and Paolo Cherici. She continued her studies with Elena Casoli, who also helped her to focalize her special interest in the musical culture of Northern Europe. At the Musikkhøgskole of Oslo she obtained a Master Degree as a Soloist and a Master Degree in Chamber Music under the guidance of Erik Stenstadvold and Sven Lundestad. Both Masters are officially recognized as equivalent to the American Master of Arts in Music and Master in Music.
She has attended master classes with David Russell, Assad Duo, David Tanenbaum, Göran Söllscher, Oscar Ghiglia and John Mills in Italy, Holland, England, Norway and Poland.
Ester Poli's concert engagements have been mainly concentrated in Northern Europe , where she has been performing both the traditional repertoire and more specific northern-european styles of the classical guitar.
In fact, she lived in Norway for many years and has become deeply involved in Norwegian musical culture-heritage as well as that of other Nordic Countries during her many concert tours.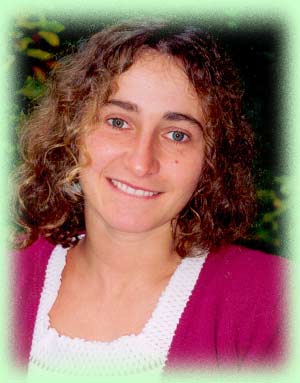 In Norway she has won many scholarships, she has performed at the Oslo Concert Hall (Lille Sal); for the Norwegian National Radio; on numerous occasions as a soloist with orchestra at the Academy Concert Hall; she has won the national competition of Skjeberg and has performed concert tours all over Norway; she has played for the King of Norway during an important anniversery occasion and on numerous occasions for the Italian Embassy.
With the Contemporary Music Ensemble of Oslo she has performed at various important Scandinavian music festivals, where she has given world premières by among others Icelandic composers. She was invited by the Norwegian Embassy in Switzerland to play a concert in duo with a soprano dedicated to Norwegian music.
Furthermore she has performed in Sweden, Denmark and the Baltics , where concert engagements took her on a long tour of Estonia , Latvia and Lithuania , where she recorded for Lithuanian Radio and Television. She also participated in the 2001 edition of the Lithuanian International Guitar Festival which brought her to perform in the most important concert halls in Lithuania.

From the traditional repertoire she has performed suites, partitas by Bach and sonatas by Scarlatti in her own transcriptions; Renaissance music (Francesco da Milano, Dowland) and 20th century music (Martin, Henze, Takemitsu); 19th century music (Fantasias by Sor, "Le Rossiniane" by Giuliani, Regondi etc,); Spanish and South American composers such as Turina, Albeniz, Villa-Lobos (including the Concerto for Guitar and Orchestra played several times).
The Nordic repertoire she plays, consists of a vast selection of contemporary music, Romanticism and popular music both as a soloist and in chamber music ensembles with other Scandinavian musicians or with an orchestra: Sommerfeldt, Hvoslef, Bibalo, Nørgård, Jönsdöttir, Rautavaara, Vasks, Tamulionis, Vähi.
Moreover, she has been in Denmark for eight months for an in-depth research concerning Danish music for guitar from the baroque age to contemporary music, in collaboration with the Conservatory of Århus. Her plans for 2003 include concerts both as soloist as well as in chamber music ensembles, in Germany , Denmark , Norway , Slovenia and Malta , and additional recordings for a CD, in duo with the mandolin player of the Opera Theatre of Oslo, dedicated to Scandinavian music original for this ensemble, some of which have been especially written for this CD.

In addition to the countries so far listed, she has performed and has had her concerts played on the radio in Italy, Spain, Egypt, Singapore, Malaysia and in Switzerland , in Basel, where she was a featured soloist with "Gli Archi della Scala" at the Stadtkasino- Theatre.
It is possible to receive a CD with samples of her work as a soloist, soloist with orchestra or in chamber music ensembles.